Disclaimer:

SGY Love will not be responsible nor liable for any damage that might happen to your device during this process though the possibility of any damage is negligible. Try this at your own risk. This process has been tested and verified working on Samsung Galaxy Y.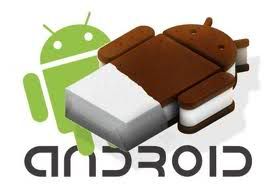 ICE CREAM SANDWICH THEME
for
SAMSUNG GALAXY Young (S5360)
AUTHOR'S DISCLAIMER
*I DO NOT OWN ANY OF THE WARES POSTED HERE. I'M JUST SHARING THIS TO ALL WHO HAS THE SAME HANDHELD AS MINE.*
*THIS IS NOT THE REAL ICS FIRMWARE, THIS IS ONLY A THEME FOR S5360 GALAXY YOUNG.*
*USE THIS AT YOUR OWN RISK, YOUR PHONE WARRANTY WILL BE VOIDED IN DOING SOME PROCEDURES WRITTEN HERE.*
*READ AND UNDERSTAND CAREFULLY BEFORE DOING THE PROCEDURES/INSTRUCTIONS THAT ARE WRITTEN HERE*
CWM (Clockwork Mod)
for installing custom roms, backup and restore previous roms and advace recovery mode!
ANDROID MARKET
download and install apps straight into your handheld!
GO Launcher EX and ADDONS
customize your phone, including notifications, sms, locker and more!
SM@RT KEYB0ARD PR0
the best keyboard app in the market. Fast, accurate, customizable and more!
PROCEDURES AND HOW TO
First of all this can all be done by using Google Search. I just compiled everything here. If you have any QUESTIONS, SUGGESTIONS and COMMENTS please do post so that anyone reading this will have some extra knowledge in this thread.
Secondly, please read the instructions and procedures carefully before doing it so, if you aren't so sure on doing some procedures written here then you are free to ask. I will not entertain questions that is/are already written here on this page. For more general information on Samsung Galaxy Young
please visit our general thread here.
OK lets get started.
First root your phone..
for more details about rooting, please visit this thread by MrGambit.
Second step is that you need a Custom Rom, and the closest ROM for ICS look is the Creed's Rom version 2.1!
--== HOW TO INSTALL CREED'S ROM! ==--
NOTE: BACKUP first your apps/3rd party apps from your SD, maraming tools sa market na pangbackup jan. BACKUP your contacts, sms, logs na din.
1. Download nio po ito
CWM skin1980(Clockwork Mod)
2.
Download Creed's Rom 2.0
(thanks to XDA and pratyush.creed)
3. After downloading CWM.zip and CreedRom2.0.zip, ilagay ito sa ROOT location ng SD card ninyo.
(INFO: ROOT location ng SD means sa pinaka-main folder ng SD card niyo kung saan makikita ninyo ang ANDROID folder, DCIM folder, DOWNLOAD folder and etc. )
4. TURN OFF your phone then go to recovery menu by pressing anf holding
(volume up key+home menu key+lock key/hold it until Samsung Galaxy logo came up!)
NOTE: BACKUP is important! Para pag hindi mo na gusto yung Creed's Rom, maibabalik sya sa kung saan ang huling state ng phone mo and have at least 600MB of free space in your SD CARD when backing-up! On recovery mode, press volume keys for up and down and home key as enter.. go to "APPLY UPDATE FROM SDCARD", select the CWM.zip you downloaded and mapupunta ka na sa Clockwork Mod Recovery! Select "BACKUP AND RESTORE" then select "BACKUP". After backup, when you reboot your phone mapupunta yung backup files niyo sa SD Card (/sdcard/clockworkmod/backup/*YOUR FOLDER HERE*) rename the folder if you want but not the files!
5. After lahat ng files ay nabackup na again punta ulit tau sa Recovery mode. Select first "WIPE CACHE PARTITION" and "WIPE DATA/FACTORY RESET".
6. Then after hard reset, go to "APPLY UPDATE FROM SD CARD" then select "CWM.zip" para mapunta kayo sa Clockwork Recovery mode, select "INSTALL ZIP FROM SD", select "CHOOSE ZIP FROM SDCARD" and hanapin ang Creed's Rom 2.0.zip na dinownload nio. After installation ng Creed's Rom, reboot po..
NOTE: Mejo matagal po ang reboot sa mga 1st timers mag CWM. It would take 5-10mins. (First boot you will hear the startup sound and a black screen for about 5-8mins, then vibrate and then the start-up animation. SO PLEASE BE PATIENT, everything is reconfigured kaya po matagal.
7. And whoala! CREEDS ROM 2.0 na kayo (Congrats!
) then after enjoying 2.0, download nio ung update ng
Creed's Rom 2.1 HERE.
OR
Unofficial Creed's ROM v2.1 by Saiz HERE
at ilagay ulit ito sa root ng SD Card niyo.
(
due to Dialer bug in 2.1, I remove the dialer app in update 2.1 hence dialer from 2.0 will be used. Please check ADDITIONAL TIPS AND INFORMATION section for more info about Unofficial Creed's Rom v2.1 update)
8. Again punta kayo ulit sa Recovery mode, PERO wag na pumunta sa Clockwork Recovery, select "APPLY UPDATE FROM SDCARD" then select "CREED'S ROM 2.1.zip" then reboot!
WARNING: If mag hahardreset ulit kayo, paki install na lang ulit ng Creed's 2.0 via CWM kasi nakakabootloop daw kapag hard reset lang.
--==HOW TO INSTALL ICS SKINS ==--
After installing Creed's Rom version 2.1 (
CONGRATULATIONS!
), go to Market and download the following applications except GO SMS and GO LOCKER, links to download are posted here.. Don't worry, they are free of charge!
1.
GO Launcher EX
2.
GO Launcher EX Notification
3.
GO Locker
- DOWNLOAD GO LOCKER HERE
(go locker app is unavailable at the market, don't know why?)
4.
GO SMS Pro version 4.31
- DOWNLOAD GO SMS HERE
(go sms version 4.32 [feb.7 update] has conflict issues with go sms ics theme, dont update this version in the market!)
After downloading and installing all the said apps. Download the skins to make it an ICS look!
GO LAUNCHER EX ICS Theme -->
DOWNLOAD HERE
GO LOCKER ICS Theme -->
DOWNLOAD HERE
GO SMS Pro ICS Theme -->
DOWNLOAD HERE
keyboard with calibration -->
DOWNLOAD HERE
Clock Widget -->
DOWNLOAD HERE
NOTE : Don't forget to install these skins and app!
After downloading all the files needed to make and look like an ICS theme let's get it on to setting it up.
1. Press the "Home Screen Key" and a pop-up will appear, check 1st "Use by default for this action" then select "GO Locker".
2. Put the ICS Clock Widget wherever you want at the Home Screen.
3. Press "Menu Key" at the Home screen and select "Themes", if you installed the GO Launcher ICS theme, you should see a thumbnail. Select on it and apply.
4. Press again the "Menu Key" at the Home screen, go to "Plugins" tab and select "Go Locker".
5. If you installed the GO Locker ICS theme, you should see a thumbnail. Select on it and apply.
6. On the Home Screen select the SMS icon to popup another window, again check 1st "Use by default for this action" then select "GO SMS". Lock the screen using the "Lock Key" and select again the SMS icon to popup another window, repeat the the default configuration up until to Quick SMS on Contacts.
7. Go to GO SMS and press the "Menu Key" and select "Themes", if you installed the GO SMS ICS theme, you should see a thumbnail. Select and apply.
8. Lastly, if you installed the 3rd party keyboard, meron lalabas sa app drawer nio na SM@RT Keyb0ard. select this and press settings, check the SM@RT Keyb0ard Pro then select "Select Input Method" choose the SM@RT Keyb0ard Pro, go to the keyboard settings, select General settings, Select skin then use Android or Gingerbread, whatever you like. (
I like this app because this is the most accurate keyboard of all keyboard in the market including the default keyboard. It has a Calibration settings!
)
Whoala! ICS Themed na gamit mo! Congrats! For other settings check niyo na lang and explore your new Launchers.
ADDITIONAL TIPS AND INFORMATION
--Don't UPDATE GO SMS PRO to 4.32 version (feb.07,2012), i noticed some bugs in the new version of gosms na incompatible sa GO SMS ICS theme.
--For more information about Creed's Rom,
visit here
or visit our very own symbianize threads.
-->by mushashihatred
-->by shykelly
--Free your memory by using Link2SD app. Move or link apps to SD card. For more information about Link2SD
visit here
or visit our own symbianize thread.
-->peachfive
--Speed up your phone using V6Supercharger Script! For more information please
visit our symbianize thread guide here by zxcvb12345.
**UPDATE 02/12**
--Want to sound more like an Ice Cream Sandwich? Including default ICS ringtones, notifications and even your audible touch sound? Then
DOWNLOAD HERE.
Here's how to install, there are two ways on installing this compressed file.
First is through CWM recovery, pero take note.. once installed this mawawala yung default na ringtones, notifications and ui sounds, so i suggest to do backup.
Second is manual installing, although matagal at mabusising process ito pero di mawawala yung mga default ninyong sounds, how? I used Script Manager app.
1.Extract the .zip file, and place it wherever in your SD.
2.Open the script manager. of course browse as root.
3.On the script manager window, press Menu key, then select "Advance Options", select "Mount/system as rw"
4.Go back to script manager window.. DONT EXIT script manager, and find where you extracted your ICS Sounds on your SD card, if you want pwede multiselect option sa Menu key. Copy the files you want to add.
5.Dont press the Back/Return key after you copied the files, just press the "folder icon with dot dot dot" to go back until you reach the internal memory (folder icon slash), locate and press the "system" folder, then "media" folder, then "audio" folder. You will see different folders (alarms, notifications, ringtones, ui) select any of the folder which you want to add the sounds and paste it inside the folder.
6.To change audible touch tones, just replace the "TW_SIP.ogg" and "TW_Touch.ogg"
-->
thanks to jikantaru of XDA forums
--More ICS skins for GO Launcher EX and addons, just install this
APK
.
(includes GO Launcher skin, GO SMS skin, GO Contacts skin and GO Widget theme)
--Live wallpapers ICS Themed,
download here
.
**UPDATE 02/14** HAPPY VALENTINES DAY!!
--NEW ICS Unofficial Creed's Update v2.1 by Saiz
What's new and the difference between Creed's Rom Official 2.1 update?
* Bravia Display Engine -
REMOVED
* xLoud Sound Enhancement -
REMOVED
* Auto Brightness Option -
REMOVED
* Calulator and Wallpaper Chooser Added
* 14 Status Bar Toggles Added
* New visuals for Status Bar Added
* Clockwork-Mod Manager Added
* ICS default sounds Added (alarm, ringtones, notification and ui)
* Boot Animation Fixed
* No bugs for Alarm Clock.
* No colored wallpaper at Menu screens (replace only black color wallpaper)
kylecedrick
"Suggestion lng po, mas sharper and better po ang graphics ng widget locker... kung gusto nyu po ICS theme download nyu lang po wallpaper na to then as for the slider, adjust nyu lang po sa ICS default. meron din po sya option na full screen and pwede din po i customize yung lock and unlock sound. Pwede nyu rin po i customize yung behavior ng mga pop ups... heto po yung kay Bratboo, salamat po sa kanya...then customize nyu lockscreen nyu with these wallpapers... Yung Creeds 2.1 okay na sya, nagmumukha lng medyo fake yung mga icons pag naka go-launcher in my opinion lang po..yung Go sms po maganda sya, yung pop ups nya parang ICS na rin talaga..tnx TS!!hope i helped..."
Attachments included :
WidgetLockerLockscreen+v2.2.3.apk (3.13 MB)
ics_wallpapers.zip (2.92 MB)
**UPDATE 02/18**
--
New GT-S5360_CWM.zip uploaded
.. A Working backup and restore or your current ROM.
richie
"ayan nkta ko katerno ng Go SMS na theme pra naman sa go contacts"
Attachments included :
ICS go contacts theme.apk (275.0 KB)
-- New
GO SMS ICS
Theme uploaded
-- Boost your SD after boot?
SD BOOSTER
(needs root permission)
please read the instructions first.
credits to saiz136 of symbianize.com