Google is re-branding its App Store, formerly called the Android Market. Now dubbed Google Play, the idea is that consumers more clearly perceive that, just like iTunes, Google is also a place to go for films, music, apps or books.

Google play is an Entertainment Hub that contains all Music, Movies, Android apps, games and e-books at one place. In other words, it is a one-stop shop for all Android users. You can access it from laptop, tablet or Smartphone, anytime and anywhere. Before you download or purchase anything, view ratings for the app, get reviews, and screenshots, or you can watch a movie trailer. Users who have visited Google music or Android market are going to get a new and powerful experience.
With Google Play you can:
Store up to 20,000 songs for free and buy millions of new tracks
Download more than 450,000 Android apps and games
Browse the world's largest selection of eBooks
Rent thousands of your favorite movies, including new releases and HD titles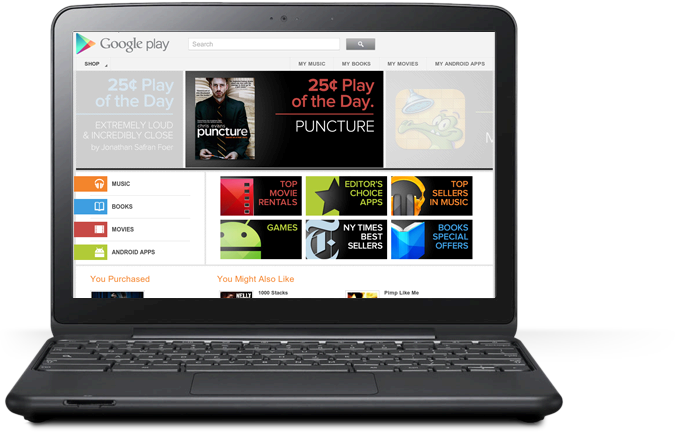 Share Instantly:


Just like Google + or Facebook, you can even share your favorite entertainment on Google Play easily. No matter what, let it be books, music, movies, games or apps you can simply share all your favorite content just with a Single Click on Google+, email, or text message.



New Cloud Experience:


Isn't it cool to get your entertainment stuff anywhere? Yes it is and is now available anywhere with the new Google Play. Now you can view any of your content, app, game, music or anything using your Google Account. For example, you bought a book on your smartphone, you can read it simply on the web at play.google.com. You bought music from your Android tablet, but you can easily enjoy it on your laptop or desktop anytime. There is no need of Syncing or any kind of Software, just enjoy your content anytime, anywhere Free of charge with Google Play.



Buy Music, listen now, sync never:


Google Play has specially selected growing artists and great bands from your much loved music genres. You can listen to 100s of free music and but more than a million on Google play. Once you get there, you will get personalized playlist of your own choice. Best part here you don't need to sync anything like we do at iTunes. It will be automatically stored in your Google Play music library from where you can play the music on your computer, tablet or smartphone anytime and anywhere.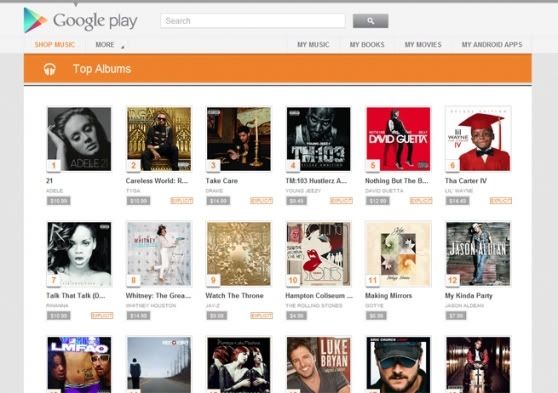 Customize your E-book reading experience:


Google Play offers the new way of getting your favorite books and authors with the world's largest selection of eBooks containing thrillers to comedy, cookbooks, bestselling fiction, and everything. Choose your mind from the collection of 4 millions books including free ones. Same as the apps and music, you can share your ebooks, you can read it anytime anywhere and from any device. You can even customize your ebooks to read comfortably. You can switch it between day or nighttime mode, you can even make it landscape or portrait, you can change the fonts, text size, line height, and customize to your heart's content..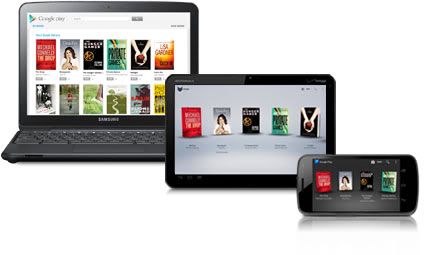 Play with apps and games:


Race to the finish line. Score a goal. Buy stocks. Read the news. Buy movie tickets. Update your status. Personalize your phone with live wallpapers, ringtones, and widgets. With over 450,000 Android apps and games your phone truly is your mobile entertainment system, organizer and portable computer all wrapped in one. App developers are always updating their amazing apps with new features, tools and fixes. Google Play makes keeping your favorite apps up to date easy. Select 'update automatically' in your app settings and your app will always be updated. Or choose to update all your apps in one click. It's that simple. Simply share it, play it anywhere from any of your Android device.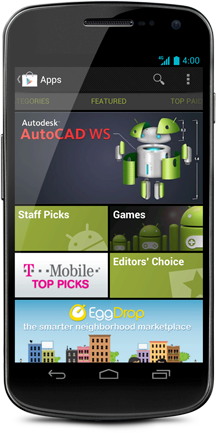 Install your favorite Apps or Games from anywhere:


Can you believe that you can install any particular app on your Android Mobile without even touching your mobile?? Yes, that correct. You don't need to even touch your smartphone and your app/game will be installed automatically. If you found any interesting game or application on WEB and want to install it on your mobile, you can do it installing from web with Google Play.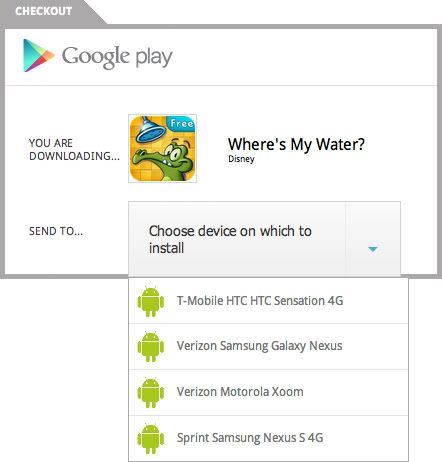 Play with movies:


With Google Play you have a huge collection of make your choice from HD titles, new releases, award-winning films or your favorite classics. You can watch it instantly buy renting them OR you can simply download them and watch them Offline with the help of Google Play Movies app. Downloaded movies can also be viewed Offline on the web. Same as Music, as soon as you rent a movie, you can watch it anytime, anywhere and on any Android device including your Android smartphone, tablet, laptop or Desktop with internet.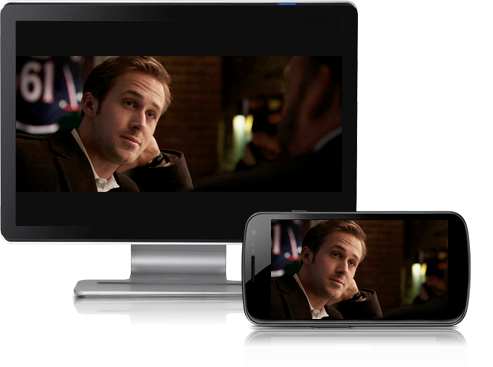 source: http://www.techdiscussion.in